As a photographer, and just as a person, one thing that I'll always be shameless about is my faith in God. I wholly believe that he saw my diligence is blessing the world with this project.  I cooked up the dreams of having a magazine dedicated to little brown kids the moment I had my own little brown kids. The goal didn't seem attainable. It was so far away, but I knew it was possible. I didn't know where to begin. I was inspired by the photos I was taking on a daily basis. I was inspired by my own children. By everything around me. I had so many people that were eager to help and that's where it all began.
Issue One launched in March. It was a long, tough, frustrating road. We moved that mountain and faced the next one: Issue Two. I wanted this issue to be more visual. I wanted it to be what I'd like to see in a magazine; amazing photographs of chocolate, well-dressed kids. Many of my favorte child photographers have graced this Issue. Many of them have no idea how much I love and appreciate them. They've truly blessed me by contributing. I'm so elated to finally be able to say that Issue Two has launched and is available for sale here.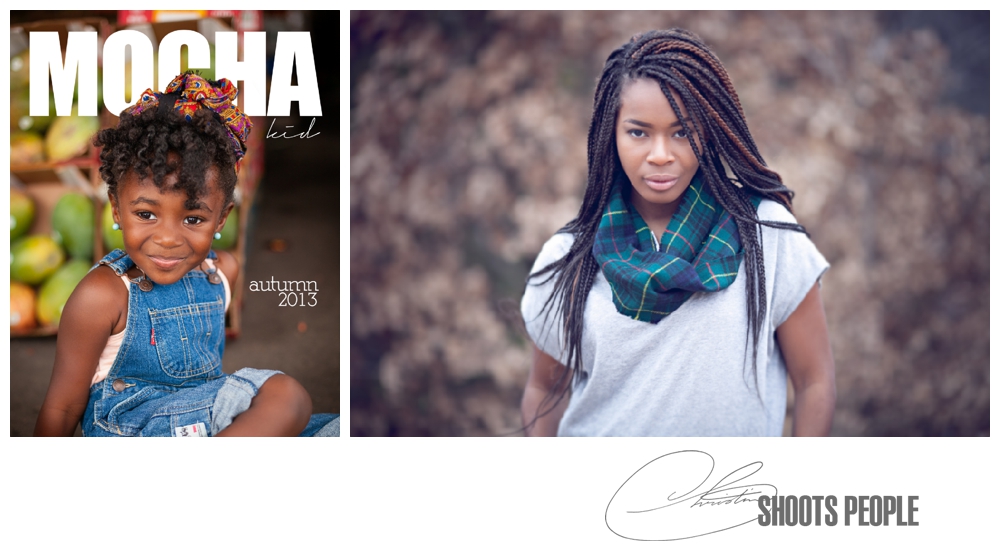 Please enjoy this photoshoot from the "Doll Baby" Spread in Issue Two. Riley made this shoot simple, fun and quick!